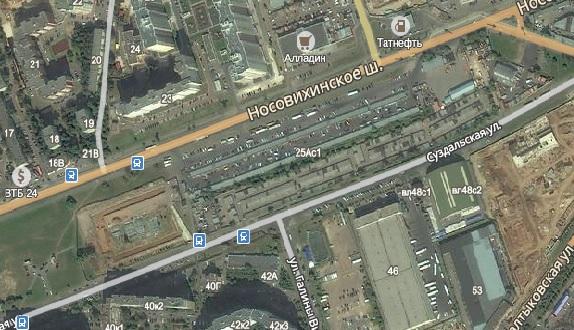 DOCUMENTS APPROVED Moskomstroyinvest
Объект №302
Moscow, Eastern Administrative District улица Суздальская ул.
Date of publication
07.07.2016
Permitted use
Commerce, Offices, administrative
Changing the type of permitted use
нет
Construction volume up to
3604 sq m
Property rights to existing real estate assets at the indicated address, their designation and dimensions
существующие объекты площадью - 3604,2 кв.м.
Functional use of the future property
Commerce, Public amenities
Необходимость оплаты обязательных
платежей для реализации проекта
расчетный разовый платеж за изменение цели предоставления ЗУ - 69 млн.руб.
Approved draft area/site plan and/or draft survey of the land parcel where the project is developed
No
Current state of the project
Design and survey work (DSW)
Information about encumbrances
санитарно-защитная зона (ориентировочная)
Business to be transacted
Co-investing, Sale of the land title
Documentation attested by Moscomstroyinvest
Yes
Presented by the Tender Committee
No
You are interested in the project and you'd like to contact its representatives?
Call +7 (495) 120 04 68
You are interested in the project and you'd like to see its title and enabling documents?
Call +7 (495) 120 04 68